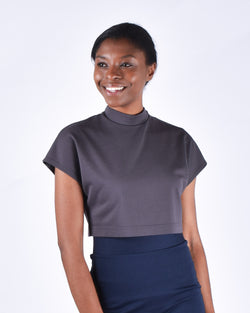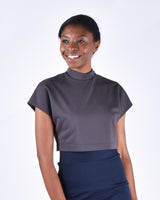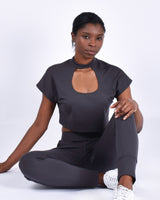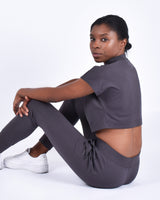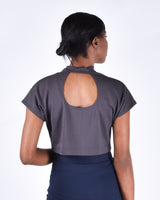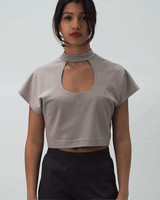 Egret Crop Cap Sleeve 2-in-1 in Pewter
TO TRANSFORM: 
Wear as a sleek mock turtleneck with an opening at the back, or flip it around and bring the more fun side to the front with a strap across the neck and keyhole at the chest. It's a more fun, cropped version of our traditional Egret Top.  
PRODUCT DETAILS: 
- 60% Rayon, 33% Nylon, 7% Lycra
- Moisture wicking and four-way stretch 
- Machine washable and dryer safe 
- MADE IN USA 
- Model: Vianca is wearing a size xs/s - she is 5'7'' and her waist measures 28''

View our shipping and returns policy 

We'd love to hear from you! Email hello@paridaez.com with any questions.
Frequently Bought Together