The Most Versatile Clothing for Life's Everyday Experiences

You should feel empowered rather than limited by the clothes you wear— that's why each piece changes into completely different articles of clothing. Our collection provides you with looks suitable for travel, work, workout and night out, so that you don't miss out on experiences.

We curate one-of-a-kind highly experiential lifestyle events based around fashion, beauty, wellness, fitness, education, art, music & female empowerment. We know you care about experiences, so we make clothes that help you get there, wherever there may be.
Meet us in real life! Our store is located at 127 Charles St. in Boston, MA and our hours are: Mon - Sat 11am - 6pm, and Sun 12pm - 5pm. (As of March 17, 2020, our store is temporarily closed)
Allison Daroie is the CEO/Founder and designer of Paridaez. As a former lawyer and yoga instructor, she was inspired to create Paridaez after trying to get ready one day. She had a conservative meeting to attend, but planned to go to a yoga class afterward and then meet friends for drinks. She couldn't show up to the meeting looking like a bag lady and didn't have time to run home and change. Allison realized if she had clothes that transitioned into looks appropriate for any environment, she wouldn't miss out on doing the things she really wanted to do. She taught herself to design, learned the production process, and then bootstrapped the company to get up and running. Shortly after opening the Paridaez shop, Allison was voted Best Clothing Designer by Boston Magazine and the Paridaez shop won Best New Addition from Improper Bostonian.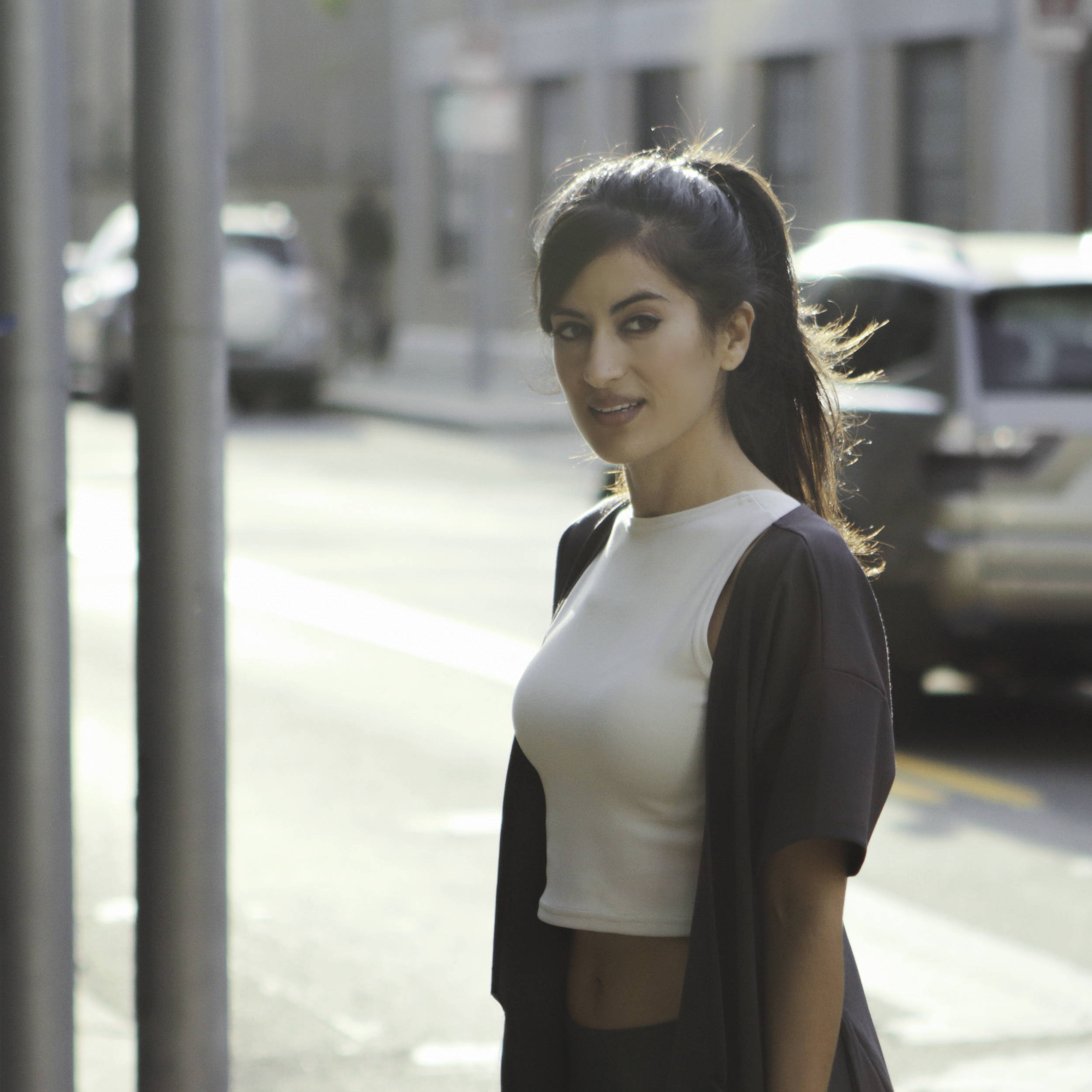 We apply minimalistic and utilitarian principles, with clean architectural lines. We value classics over trendy, short-lived styles. We don't follow a typical fashion calendar and create new pieces that compliment our already existing collection. We cross fashion merchandising categories and take a systematic approach. Each piece that is added to the collection greatly increases outfit variants. Our fabric is a unique premium blend that's breathable, comfortable and seasonless. We care about sustainability and ethical production: everything is ethically produced in the USA. We also hold patents for some of our innovative pieces.